Despite a large number of businesses in the world, they all share one thing. They need to increase their business and grow for it to be successful. If you're starting your own business and want tricks to cultivate your wealth-creating, then this is the article for you.
When seeing big brands do these, it might look almost like magic, but I can assure you, it's not. I'll guide you through all the tricks big companies use to help you advance your business.
Branding Strategy for your Business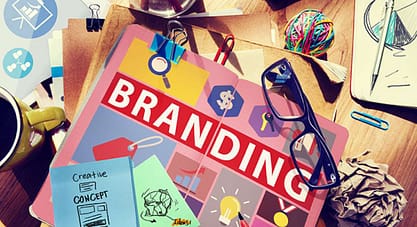 First, we should define what Branding is. Every part of any business face your customer is your brand. You can see this as your logo, paper heading, and even your personal appearance. Every few years brands need to be updated so they can stay relevant to the market and consumers. 
You should focus on branding as people buy and stay loyal to brands they align with. Be it because it fits their way of life and fashion, likes or dislikes, even with beliefs. As trends change, you might need to update your branding every 5 years.
The best way to do so is by having a consultant and a graphic designer update your branding. 
Establish a Unique Selling Point
USP, or Unique Selling Point, is your offerings niche to the marketplace. Finding your niche will help your brand find a place in the market. If you are doing the same thing as others you will struggle to make a profit from the intense competition. 
Entering the marketplace filled with bigger brands can be hard, so you have to stand out! But don't worry, this can be done by defining what makes you different from other brands. This can be as simple as having a better sales interface or a higher-quality product. Even how you market your product by using different platforms can change the game as we've seen on Tiktok. Protect your USP of the product such as through a utility patent or a design right. And if you want the best results, it's always good to contact a specialist. 
Competitive Intelligence
You need to know and understand your competition. This will impact your decisions on what you offer and when. We're not telling you to become a copy of other brands, but those that have been in the marketplace for longer have a better understanding of it. Pay attention to when they release products or offers. How they market their products and much more. This will help you avoid bad release dates or offering something of lesser value to what a competitor is offering their clients. I
You can do this either by hiring a specialist or if you're just starting and don't have the funds you can go through the web, social platforms and keep an eye on your competition.
Follow our Journey to LEARN more on our Socials Below