We've established that all businesses should focus on increasing their brand for it to be successful. To do so, you must use as many tricks and tools to scale your business. Make enough noise to be noticed in a convoluted marketplace. 
Just like in the first part. I'll guide you through all the tricks big companies use to help you advance your business. Here are three more tips that big brands use to increase their business.
CRM to Scale your Business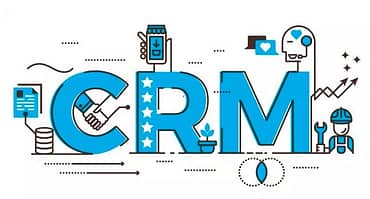 CRM or Client Requirement Management is a sales and marketing solution usually cloud-based that can be accessed by different teams from either in-house or on customer visits. They're essentially customer lists that you can add call notes to enable inside sales as well as support help on-site sales.
They can let you tag and filter call lists according to a campaign or flag clients that might need additional services and consumables at a predefined date or just a call back to touch base. 
CRM helps make the marketing as personalized as possible, as it helps automate promotions by filtering clients based on their needs. This helps prevent promoting products or campaigns to clients that may not be ready to buy from you at that time. 
You can integrate a CRM solution like Salesforce into your sales, marketing, and support teams by providing up-to-date information on the customers' needs.
Email Marketing, Sales Copy, and Ad Creative
Despite what a lot of people might think, email and SMS marketing is still a big thing. Being able to reach out to the customers directly can help you highlight interesting news or topics to the user and link to take them to relevant locations on the site, to further information and a call to action. 
Having good Email Marketing will prevent people from unsubscribing. As well as getting them to stay up to date with new products or offers. And here is where sales copy and ad creative come in.
These two are professional marketing and sale marketing materials that can impact your brand, brand loyalty, and sales. You don't want to be too subtle or too overwhelming as they can have a negative impact. You can be missed by potential customers or irritate others.
There are a few ways to improve your copy and Ad creativity, as well as helping your email and social media. You can hire a professional to produce content that is not going to get lost in the digital noise. You can also research the market, see how other brands use different platforms, trends, and find your own style. Making sure to have good marketing throughout different platforms and formats, can be a sure way to scale your business.
Social Media Ads to Scale your Business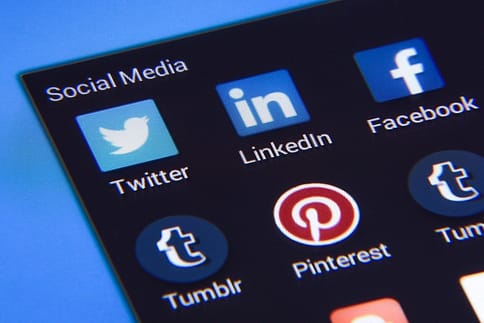 When it comes to social media, there are two ways to have your posts reach a vast majority. Make viral content, which is not as easy as it might seem, or what most people use; sponsored ads.
Despite what some may think, just because you're paying for an ad, it doesn't mean that it will work. You need to make sure that the layout, look, and call to action are engaging enough. Here is where the last tip comes into hand. Make sure not to waste your money with content that won't make strangers into clients. Use your best posts and content as the ones you're going to for the sponsors.
Implementing these tips as well as those on the first part will help scale your business. They will also make sure that your brand and products reach as many people as possible!
Follow our Journey to LEARN more on our Socials Below