In parts 1 and 2 we went over 6 tips to scale your business. We've already established how important it is for any business out there to grow its brand. This is why here are the last three tips that you will need for your brand and business to be successful.
A/B Testing to Scale your Business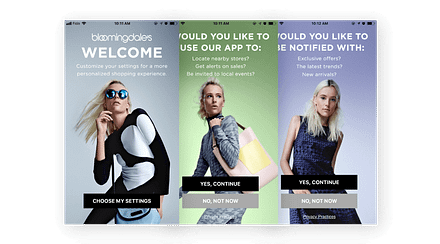 This is a common practice that brands have been using for years on products. Although it started mainly for images of products, now it has become a common thing for websites and content as well. A/B Testing is where you show multiple pages or versions of an advert or website to a group of people and they statistically decide which one is better. Having people outside the designing of the product is important as those close to it will be unlikely to tell if it will be successful or not. A good thing to do would be to ask a group similar to your target audience and see their reactions. 
The main reason to do this is that it will prevent the use of ugly, unattractive designs for ads and web pages. Marketing specialists have groups ready for A/B testing that goes to clients and produces reports on what they found. But there is also another way to do this without having to look for a group. Granted, it will cost money but not as much as you might think. You will need sponsored ads for this. Use the ads on the two designs and have them run at the same time to the same target audience, thanks to analytics you will be able to see which one gets more engagement. 
Organic Reach
This tip might feel a little bit different from everything we've said before, but at the end of the day, there is no better marketing than word of mouth. Organic reach is when your products or what you offer is so good that users actively help spread your brand. 
Having a good connection with your clients will have them market your brand for you. Not only will it save you money but it will bring more customers than other mediums. As there is no marketing that we trust more than when family or friends recommend it. 
Good products sell themselves. But you can get good word of mouth by using free offers (like product testing for example) where you can create strangers into clients.
Omnichannel Presence to Scale your Business
In the old days, this used to be called 360-degree marketing. Which basically entails having all your products bolster each other. Examples of these could be, using films to show merchandise, magazines with ads, etc. 
No matter what you offer or where you should make sure that all your marketing aligns in a coherent business strategy. Having content that supports each other in different platforms will have clients want to follow you and your brand in multiple media, so as to not miss your offers and updates. 
Research which mediums and platforms would be best for your brand and product based on your target audience, then create a strategy that displays throughout all of them. Keep them aligned and I assure you, you will see a scale in your business.
With these, we have reached the third and final part of tips to scale your business. Use these 9 tips to grow your brand effectively, reducing failure and the associated growing pains. Keep advancing and staying up to date with the technology and trends, if you don't you'll get washed down the stream. 
Follow our Journey to LEARN more on our Socials Below