Learn how to use Google My Business to improve your ranking in local search. Why? Visibility on Google is something that all businesses need and look for, which is why most focus on optimizing their websites and Google Ads. What most don't know or focus on is their Google Business listing, or Business Profile. This is a snapshot of your business that highlights your best features and lets potential customers find and learn about you in a quick manner. 
Despite how important this feature is, and how many searches are performed on Google each month (167 billion to be exact) most businesses only average 1,260 views. Not only that but from those views only 59 actions are taken. 
The reason is because most businesses aren't taking full advantage of Google My Business' amazing features. But don't worry. We got you covered! In part 1 of this article we'll go over 6 optimization strategies that will make your Business Profile 100 times better!
Before we get to the amazing features, let's have a look at what an optimized Google My Business Profile looks like.
First, here is what an incomplete Google My Business Profile looks like vs an optimized one.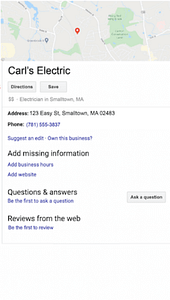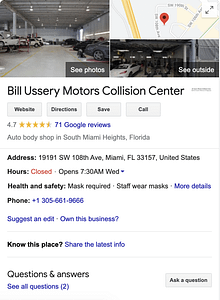 Although the photos don't show all the features a Business Profile has, we can still get an idea of how much more attractive and engaging an optimized profile is.
Why you need to optimize your Google Business Profile
Now that we've seen the difference, let's go over more detailed reasons why you should do it. The obvious one is that it helps consumers choose your business over competitors. But here are a few others.
Engagement
If consumers have access to the information they're looking for in Google they won't go to other websites. At first this might not seem like a good thing if you want more flow to your site but not having an optimized profile means that they will find the information they need on someone else's profile. So to prevent them going to someone else's profile, make sure that yours is the best one!
Boost your local ranking
When consumers search on Google, they're top searches aren't just based on proximity and relevance but also activity and quality of information. Having an optimized Google Business Profile will send signals to Google that will rank you higher in local results. And as you know, this means more engagement and visibility.
Convert more customers
An unoptimized profile won't do a lot to bring new customers, as they would only be able to find you through your business name. With an optimized one it's a different story. Consumers can discover you with keyword searches, visit your site, call you, book an appointment, ask questions, make reservations, and much more.
How to optimize your Google Business Profile With Google My Business
Now that we've gone over what and why. Let's get to the how. Here are 6 ways you can turn your Google Business Profile into a marketing tool!
1. Create a Google My Business account
First, you need to make a Google My Business account as it is not the same as a Google Business Profile. This is a tool that helps you edit your profile and a lot more. Check out our last article to find more about it.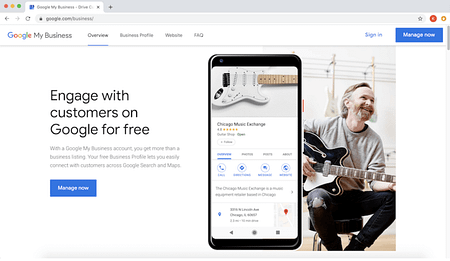 2. Complete every section
Making sure that your profile is complete will help Google rank you higher in local search results. Which means more customer will find your profile and interact with it.
We recommend prioritizing it this way.
These aspects of your profile should be completed right away:
Name

Address

Phone

Website

Hours
These sections take a bit more time and thought:
Category and Attributes 

Products and services

From the business

Questions and answers (Owner-generated queries)
These sections are ongoing:
Posts

Reviews

Questions and answers (Consumer-generated)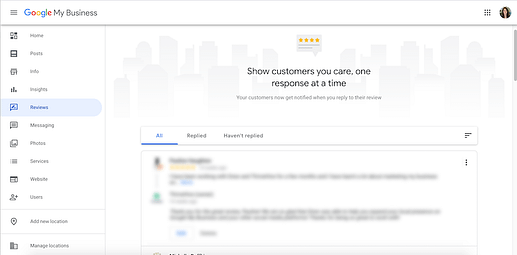 3. Be meticulous with contact information
To make your contact information better, make sure that your business name is identical to the one you use on your store sign. Adding the location or keywords will be considered spam by Google. Both your business name and address should be an exact match to your other listings across the web. Last but not least, make sure to indicate your regular and holiday hours. This will encourage customers to visit you and helps to avoid any potential negative review from someone who found it closed.
4. Write your "from the business" description
You won't be able to change the description below your business name in the profile, but you should make sure of the editorial summary that Google writes to ensure consistency across the platform. This will be the description "from the business" section, which appears lower in your profile under the reviews.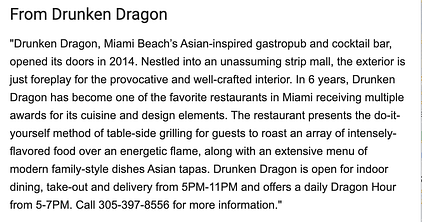 We recommend using all 750 characters, making sure that the first 250 are key information. Repurpose content from your "About Us" page but don't repeat any information visible in other sections. Use this space to add keywords that your audience might use, as well as talk about what sets you apart from competitors. Don't include links or HTML.
5. Choose a category
Choosing a category is a must for optimizing your Google Business Profile. This will help customers find you through searches. 84% of business Profiles views originate from discovery searches versus the 16% coming from direct searches. This is especially helpful for business' names that don't indicate their service. 
Once you choose a category, you can define specific category features that make your profile more attractive and effective. (Reservations button, menu, star ratings, experience with customers)
There are a set number of categories so make sure to choose the correct ones. Be as specific as possible (type of restaurant for example). Choose secondary categories, which can help be more specific about your main category, but don't over do it. Over doing it can bring customers who are looking for other services which you might not actually provide, which might give you bad reviews. 

6. Select applicable attributes
Just as the category advice, you should make sure to choose the attributes from the list Google gives you. This attributes can be "gift shop on-site", "popular for travelers" or "free wi-fi"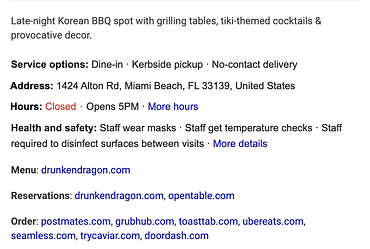 With these we've covered what, why and part of how to optimize your Business Profile with Google My Business. We'll cover the rest of the tips for optimizing your Business for a better ranking on the next article! Let us know any questions!
Follow our Journey to LEARN more on our Socials Below