Welcome to part 2! As we established in part one, having a high ranking Google Business Profile should be key for any business. Which is why you should focus on optimizing yours for a higher rank in local searches. In Part one we gave you 6 ways to do so and here we'll give you even more tips!
let's get started!
How to optimize your Google Business Profile With Google My Business
7. Add photos to rank higher in local search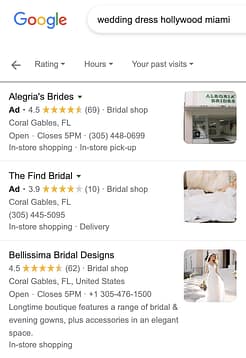 Making sure that your profile has great quality photos as well as adding them regularly will not only assure your profile is attractive to customers and make your ranking higher. It will also increase your engagement, as customers are 42% more likely to request driving directions to a business if it has photos, and 35% more likely to click through to its website. Although you shouldn't go crazy and add hundreds of images to your profile at once. 
We recommend adding at least one new photo each week. Make your thumbnail your logo and your cover photo something that represents your brand, but don't worry too much about it because Google will display different feature photos depending on the search. In general photos include happy customers, interior and exterior shots, as well as team photos. Try to avoid stock photos, photos with special effects or branding, as Google is trying to show how your business looks IRL. You can also Geo-tag your photos so Google can indicate your prominence in your area. You can also use videos, as well as use Google's Street view app to add a 360 photo.
8. Get Google reviews
New customers are more likely to choose a business that has higher stars and positive reviews than those that have less or no reviews at all. Google knows this, which is a key ranking factor in their algorithm. You can see the impact yourself. Either by your own business or by searches in Google, where the first local results to appear are the ones with multiple reviews and solid star ratings. Google might also display a Business Profile in search results if it has reviews that contain those keywords.
We have a few tips for this too. First, have long-time, loyal customers post reviews to get the momentum going. Next, make it as easy as possible for customers by creating a review shortcut link, and don't be afraid to ask them for reviews! 62% of customers will write a review if asked, and you can ask them through email, text, in person or through social media. Let your customers know that the reviews aren't just for your benefit but also to help others who have the same needs or problems to find the solution. Finally interact! Respond to reviews. This will incentivize other customers to leave theirs, besides creating engagement and improving your local SEO. 
Be careful not to incentivize reviews with discounts, gifts, or cash, though—that's not allowed.
9. Post to your Google Business Profile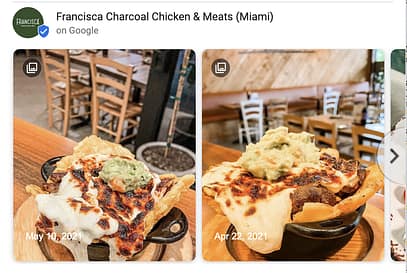 Your Google Business Profile is just like any platform, so use it as one. Keep your customer posted with announcements, offers, events, and products. You can create these posts using Google My Business dashboard in the "Updates" section. 
Why post more? Well this increases the number of actions taken by customers. It also sends positive ranking signals to Google in the same way as photos does. Like we've stated in our first part, consumers are more likely to stay in the google search than move to other platforms so having posts to engage with in your Business profile will have them interact a lot more, which will help with ranking and SEO. Finally, people can follow your Business Profile to get notified of new posts and updates!
Post as regularly as possible, not only because it sends signals to Google, but because some post types expire every seven days. Use events and offer posts for marketing campaigns, and include links to every post.
10. Ask and answer questions
Customers have questions! No one wants to buy or choose a business when they're in doubt. So answering their questions is particularly important to optimize your profile, not only because anyone can ask, but because anyone can answer. Which might not be a great thing, but sadly there is no way to turn off this feature, so instead of risking someone giving wrong or inaccurate information, it is best to give the information yourself!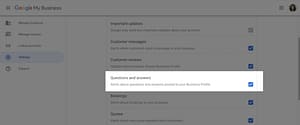 A few tips for this are, to set up alerts so you can know when questions and answers are posted on your profile. If you have a list of the most frequently asked questions, ask, answer and upvote your answer on your own profile (Don't worry, this won't affect your ranking, Google actually encourages it). And last but not least, add keywords on both, as they can improve your ranking for those keywords. Keep keywords in mind but use them loosely and organically.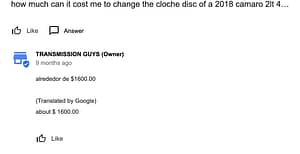 11. Add products and services
This will be helpful if what you offer is not clear in your business name. It also adds content to your profile which, once again, will help you rank higher. When adding these, include name, description and price (if applicable). The full description will appear when they click on the product.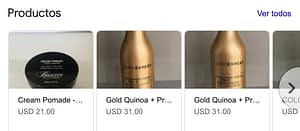 12. Set up messaging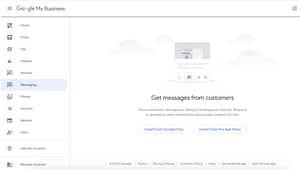 With 82% of customers (92% for millennials) using their smartphones for local search, the ability to send you a text to your phone directly is a great opportunity. You can set up this feature through Google My Business dashboard, and you can install this via Google Play or the Apple App Store.
Don't worry about using your personal phone number, as it will use a different number via Google's Allo App. And be sure to set up alerts for messages in the GMB dashboard so you never miss a message.
13. Maintain your Business Profile with a solid Google My Business strategy
As we've stated in both articles, your Business profile is a marketing tool as any other platform. This means that it requires ongoing action to increase your online presence and maximize your benefits. Those actions being what we've established before, updating information, publishing posts, posting photos, keeping reviews coming in, answering questions and so on. 
All of these actions should be done through Google My Business. Use this tool to get your profile to represent your business as accurately as possible, keep it as updated as possible and we're sure you'll reap its benefits.
Follow our Journey to LEARN more on our Socials Below