Social media is ever changing and their algorithms are constantly being updated. Instagram is no stranger to this why?
Originally, Instagram would show posts based on when the photo was posted, but they found out that people were missing around 70% of the posts in their feed. So, they decided to change so the algorithm would show them the most relevant posts rather than the most recent.
For a lot of brands this wasn't good. Now it was harder to use posting time to secure engagement, so naturally, it went down.
So, Why does the Instagram Algorithm prioritize engagement?
The simple answer, to keep users on the platform longer. Even though they might argue that it's about the user experience, their main objective is to keep people on longer. That's how they generate more money. 
When the posts were shown chronologically it was less effective at keeping people on the platform than showing high-engaging content first. So, they fixed it and that is what it does now. It shows users posts they are most likely to engage with first.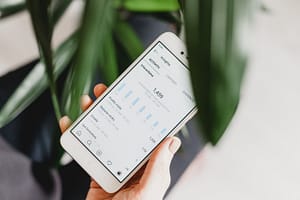 How does this look for your brand?
You post your content

Instragams shows it to a small percentage of your followers within the first hour to measure how quickly and how much engagement it attracts

The algorithm then compares it with data from previous posts on similar days and times

The better it performs during that first hour, the most likely it'll appear higher in the feed and higher chances to appear on the explore page

Finally, the algorithm compares it to other accounts your followers follow, and see if it would engage more than other posts. This will play into which account's post it shows first. 
Instagram doesn't limit your posts, they will appear at some point but it might just be really far down depending on what the algorithm thinks.
How does the Instagram algorithm decide what appears in your feed?
After what we stated before, you might be wondering what would make instagram show your posts. There are three major factors that determine what shows in a feed. 
How much interest people have about a post
Like we've said before, the algorithm can predict how much you care about content. Based on that, it'll place posts higher up in your feed. This is determined by what you have engaged with before, accounts you follow and posts you've interacted with in the explore page.
How long ago was the photo or video posted?
The algorithm is programmed to show you the most recent posts often as they're the most relevant. Something posted a week ago or more might not interest you as much as something new. Although the feed is no longer chronological, the timing of your posts is still relevant.
How do you engage with other accounts?
This one is a little self explanatory, but basically you'll see posts from the accounts you interact with the most first. The algorithm is programmed to think that the accounts you like, comment and message the most are close friends, family or accounts you care for. Therefore it'll show you the content from these higher in your feed. 
Searching for specific accounts is another thing the algorithm takes into consideration when ranking posts in your feed. If you're searching for certain accounts, it'll assume you are interested in the content, and start showing it higher in your feed if it wasn't before. 
These are the most important ones but there are three other factors that you might want to keep in mind despite playing a smaller part. 
How often do you open the App?
Every Time someone opens the app, the algorithm aims to show the best and most engaging posts to that user since their last visit. This is one of the instances where you might see older posts higher than newer ones, to make sure you don't miss them. If you open it every single day you'll see more content and a broader spectrum of content.
How many people are you following?
The more accounts you follow, the more the algorithm has to sort through to decide what to show you each time you open the app.
The more you use the app, the more content you see
How you use the app will define your experience and the content you are shown. The more posts you see and interact with, the more the algorithm will work to find relevant content to show you.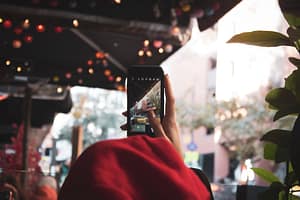 Now that we understand how it works. What can you do to help your posts get more engagement? Here are 5 tips to keep in mind!
Be consistent and aim for High-Quality
Instagram gives users valuable data about their followers. Keep track of which posts are getting more engagement, likes, comments, saves, etc. These will help you figure out what your followers want to see. Out of all of this, saves are the ones that boost your instagram algorithm ranking higher.
Interact with other accounts in your niche
Network and interact with accounts that have more followers than you in your same niche. This can be a comment or a direct message, as well as reposting and tagging their content in your stories. 
Use Hashtags!
Hashtags are a great way for people to find your content. Make sure to select a good amount that is relevant to your content and avoid really popular ones. While popular ones are good, the amount of posts will make it harder for yours to rise. Having a good combination of popular ones and smaller hashtags will be the best option.
Stories boost your engagement and add value to your followers, use them!
Changing the type of content you post will hook users on your content. Stories are a great opportunity to create your own personal reality tv show that helps you connect with your followers.
Engage with the content of your ideal customer!
Interact and engage with other accounts' content, specially those that have your ideal customers in their audience. These accounts have already figured out which hashtags to use, so take inspiration from them! 
Make your interactions meaningful, comment something that is important rather than just saying "great post!". This will attract more people to check your page!